SA spies run for cover after Al Jazeera leaks
---
The State Security Agency is in turmoil after spy leaks by Al Jazeera. Long-time agents working abroad have had their cover blown and have been hurriedly returned to South Africa. The spy cables reveal some truly astonishing and embarrasing intelligence gaffes, and leaves one wondering who the SSA actually serves. For example, the Cameroon president asked for South Africa's help in spying on an opposition leader and we also learn that Chinese agents may have been behind an armed break-in at the Pelindaba Nuclear Research facility outside Pretoria in 2007. City Press looks at what is happening in our intelligence services.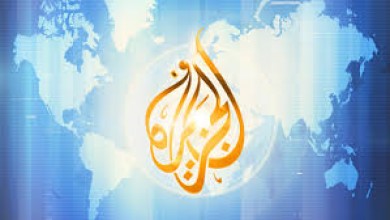 Within hours of Al Jazeera releasing the first reports about the leaked so-called spy cables, South Africa's State Security Agency (SSA) sent a chartered jet to "extract" at least four senior intelligence agents from their posts in Africa.
A source in the SSA told City Press one agent was based in Cameroon and the other three were elsewhere on the continent.
A second source confirmed "at least four" agents were "extracted" within hours of the spy cables being released by the television network, which is based in Qatar.
"The guys were contacted early on Monday and told to be ready to be extracted. It happened very fast," a source close to the SSA said.
"The leaks caused chaos in the SSA, and especially among the agents abroad. Some of the guys have been building and living their legends for years and years.
"Their cover is now blown. People within governments will be able to work out who the South African agents are. These operatives have been doing their work and now they're compromised … It's a gigantic f**k-up," a former spy close to SSA told City Press.
An investigation by SSA operatives and crime intelligence agents to find the source of the leak is now under way.
This week, Al Jazeera's investigative unit released hundreds of pages of secret intelligence documents written by the SSA and foreign intelligence services, including Britain's MI6, Israel's Mossad, Russia's Federal Security Service and intelligence agents from South Korea.
The cables revealed how intelligence was shared between the SSA and international intelligence agencies, including the CIA in the US.
The documents also revealed:
.South African intelligence worked with Zimbabwean authorities to monitor and exchange information on "rogue" nongovernmental organisations (NGOs). This also entailed the identification, profiling and assessment of NGOs and media engaged in "subversive" activities, including information on their financing;
 Iran had engaged a number of academics to help promote the reformist views of its former president, Mahmoud Ahmadinejad. Also revealed were their nonofficial covers for information gathering and influence, which included Iran Air, Islamic Republic News, Iran Shipping Lines, the Mustadafin and Janzaban foundations and other front companies, including a carpet shop and a guesthouse;
South Africa was asked to spy on Greenpeace boss Kumi Naidoo and two other activists before they attended a G20 summit in Seoul;
 Serial theft of personal and laptop computers in important arms of the state, as well as the loss of vital tender information and the accessing of state information for corrupt and fraudulent activities; and
A host of other information, including how Chinese agents allegedly broke into the Pelindaba nuclear power station to get information on pebble bed modular reactors, as well as how national intelligence spied on defence intelligence to get information on a satellite operation between South Africa and Russia called operation Condor.
Yesterday, SSA spokesperson Brian Dube said: "The allegations of a withdrawal of foreign-based operatives from their postings is without basis and is strongly dismissed as yet another attempt at information peddling.
"We will not be drawn into speculation about those who might be behind the purported leak and their motives. The minister is on record indicating that a full investigation is under way."
However, intelligence sources told City Press this week that the leak was believed to have come from inside the SSA.
A source with intimate knowledge of the inner workings of state intelligence said: "The guys abroad are dead certain there had to be a leak inside SSA. It's not possible to hack into SSA's database and access the wide scope of information that has been leaked."
Another high-level intelligence source said it had been established that all of the spy cable information originated in South Africa. It has also been established that it was not obtained by hacking into the SSA's IT system.
A senior intelligence agent within the SSA said the careers of many agents had now been ruined.
"The SSA has, over many, many years, relied heavily on human intelligence. The Americans have increasingly placed reliance on technology and cyberspying [as Edward Snowden's leaks revealing widespread spying on American citizens by the US's National Security Agency showed].
"Our guys are real people with real relationships. Their cover is now blown. They're completely compromised. That's it. Tickets. Game over.

Read more.

See Part 1 of Aljazeera's investigation here: