There is a perceptible mood of panic in SA ahead of Budget
---
There is a perceptible mood of panic in SA, accentuated by Eskom power-downs, chaos in Parliament and a limping economy. With the 2015 Budget speech just a few days away, business is urging finance minister Nhlanhla Nene to use the opportunity to help break the curse of negativity. The realistic likelihood of this happening? 10%.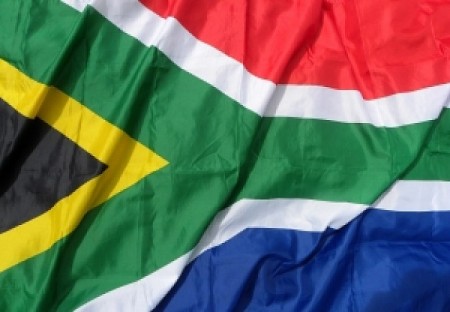 The country is hostage to a trade union movement that is steadily losing members, but not political influence. Cosatu acts as gatekeeper to policy implementation, and executes this power with stifling efficiency. Any move that would stimulate investment and job creation is nuked at source. For example, minimum wages. The push to broaden minimum wages across the economy keeps potentially millions of people out of jobs, but it certainly protects the lucky ones already employed.
When BEE legislation was first mooted back in the early 1990s, some in the ANC spoke glibly of grandfathering the whole transformation issue after 20 years. Twenty years have come and gone and BEE is being pushed more aggressively. It will never be retired until the economy folds under the weight of the additional taxes and levies imposed by a government that has little concept of how wealth is created and maintained. Malaysia started out with a 20 year affirmative action programme in 1971 that was supposed to run for 20 years but remains in force more than 40 years later. And still inequalities remain, but Malaysia at least has a business-friendly government and a strong economy. In SA, when government decides it needs more money for its latest boondoggle, it simply hefts taxes. At some point the system breaks. This is known as the
Laffer Curve
principle. There comes a point when higher taxes yield lower receipts to Treasury because investors pack up and leave, or companies scale down.
The International Monetary Fund
expects
SA to achieve a miserly 2,1% growth this year, less than half that of the rest of Africa, which is expected to thunder along at growth rates between 4,3% and 4,7%. With growth like this, government has precious little scope to increase taxes, but that does not mean it will not try. Cigarettes and alcohol taxes will go up again, and the rich will likely get whacked with higher capital gains taxes. Unless the economy grows at the kind of rates envisaged in the National Development Plan (which is in any event a wish list rather than a policy prescription), taxation recoveries will fall short of target, and government will have to borrow more on the bond market.
We have an economy larded with monopolies and crony capitalist arrangements, from telecommunications to banking. As we reported
here
, the ANC and Cosatu are threatening "drastic action" over high fees charged by SA's banks. The Democratic Alliance has warned against meddling with "free market forces" which is an odd statement to make about a sector in which there are just four major players. Hardly a free market at all. In fact, the banking sector enjoys an implicit guarantee against business failure, ultimately paid for by the taxpayer. A report from the
Sunday Times
finds little has changed since the Competition Commission investigated banking charges in 2008, other than the fact that then Commission chair, Judge Thabani Jali, has joined Nedbank as governance executive. At the time he recommended that penalties charged on rejected debit orders be slashed to R5 from R110. But Solidarity Research Institute recently found that customers are paying up to R138 for rejected debit orders. That's quite beside the
insidious practices
of the banks when it comes to home repossessions and
business liquidations
.
Who would have thought that South Africans would be
preparing for power blackouts
? Not the occasional power outtages that we have become used to, but the complete break-down of the electricity grid, from which it would take two to four weeks to recover. Government and many companies are planning for such an eventuality, which includes putting the army on the streets. Eskom should have been broken up and sold off 20 years ago, but it was kept in state hands so that the mass electrification programme could be managed from the top. Plus, government rather enjoyed the dividend cheque it received each year from Eskom. The state utility was bled dry. You cannot blame Eskom management entirely for what has happened. The crass stupidity of the nannies in government who thought they knew better has delivered us to this point (and few of the real culprits are around today, having moved on to more lucrative careers). We have them to thank when the lights go out, and when investors decide - as they have already done - to give South Africa a miss until the country gets back on its feet.
SA is on close watch by ratings agencies and investors. Patience with President Zuma has all but expired.
As the Financial Mail
reports
:
Zuma's plan to kick-start the economy by making government more efficient and rapidly expanding and improving the country's infrastructure has been undermined by poor planning, political infighting, energy challenges and poor project management.
This has caused delays and significant cost overruns. The new Medupi and Kusile power stations, for example, were supposed to come on stream in 2011. They are still not generating power for the desperately constrained electricity grid, which means Eskom has not only lost R30bn in potential revenue but the interest on servicing the capital cost is now R30bn for Medupi and an estimated R50bn for Kusile.

A report out this week by Nedbank economists sounds the alarm for business. It demonstrates how government is struggling to limit its spending and reduce the budget deficit from 4%. Despite years of promises that spending would be curtailed, each time the budget figures are in, the government shows it is incapable of living within its means. We have become a welfare democracy, where handouts to specially selected voter groups guarantee re-election. Treasury forecasts the budget deficit to narrow gradually from levels of around 4% of gross domestic product to 2.5% by the 2017-18 year.
But as Business Day points out: "The (Nedbank) economists said, however, that government had so far struggled to reduce the deficit to more sustainable levels of below 3% within the budgeting period, "repeatedly moving the target out" by another year since 2011."
Standard & Poor's — one of the three main global rating agencies — downgraded SA's sovereign credit rating to one level above junk status last year.
Rating agencies have warned the country to bring down the gap between government spending and revenue, and address power shortages and unemployment to avoid further downgrades. Rating downgrades raise the cost of borrowing.
Mr Nene would have to demonstrate "some resolve" in the wake of repeated sovereign risk rating downgrades since 2012, the economists said.
They said that underlying concern about fiscal sustainability would probably continue to simmer below the surface among investors and rating agencies, given a large and growing social spending burden resting on a narrow tax base in an economy where the constraints on competitiveness remained significant and few new jobs were created.
The Nedbank economics unit report expected the central theme to government spending to remain that of constraint, especially around the growth rate in the public sector wage bill.
Several measures, including a freeze on government personnel headcounts and a review of funded vacancies, were announced in October as part of plans to limit spending.

Nene is not going to challenge the trade unions, nor the distended public sector, and set a new course for the country. More likely, he will deliver more of the same slop that got us to this point. His political career depends on it.