SA banks under fire for high fees
---
The ANC and Cosatu are threatening "drastic action" over high fees charged by SA's banks. The Democratic Alliance has warned against meddling with "free market forces" which is an odd statement for a sector in which there are just four major players. Hardly a free market at all. In fact, the banking sector enjoys an explicit guarantee against business failure, ultimately paid for by the taxpayer. A report from the Sunday Times finds little has changed since the Competition Commission investigated banking charges in 2008, other than the fact that then Commission chair, Judge Thabani Jali, has joined Nedbank as governance executive. At the time he recommended that penalties charged on rejected debit orders be slashed to R5 from R110. But Solidarity Research Institute recently found that not much has changed: customers are paying up to R138 for rejected debit orders.



The ANC and Cosatu are threatening "drastic action" over high fees charged by the banks.

If the politicians get their way, banks will be forced to reduce the fees they charge customers - and, ANC spokesman Zizi Kodwa said, "they [the banks] do not have a choice".
He said the government had to protect its people and that "drastic action" had to be taken.
But there is plenty of opposition to this populist call - and not only from the banks, which say their fees are fair.
Dion George, the DA's shadow minister of finance, said that although he agreed that bank fees were high in comparison with other countries, banks should not be forced to cut fees. He said market forces would lead to the appropriate pricing.
But Kodwa said high fees excluded most South Africans from the banking system, and although the fight for lower charges had begun years ago, market forces had not improved matters.
Indeed, this is not the first time the big four - Standard Bank, Barclays Africa (Absa), FNB and Nedbank - have been in hot water over fees. And they have not helped themselves by trying to ignore the issue.
Last week, FNB refused to answer questions about South African bank charges. It also refused to say whether political parties had raised issues with it directly.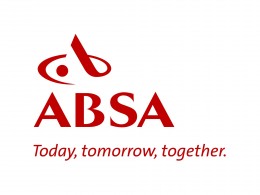 Its head of pricing, Jo-Ann du Plessis, said FNB was participating in the industry's discussion with the government on pricing through the Banking Association South Africa.
Kabelo Makeke, head of inclusive banking at Standard Bank, said "simplification" in pricing remained a key focus.
Nedbank's Anton de Wet would only say: "Reaching the unbanked population in South Africa remains one of our key strategic drivers."
The campaign to lower fees began when, in a 2007 survey, Capgemini, a French consulting group, concluded that South Africans pay more than double the international average on a current account. In 2008, Judge Thabani Jali, who was appointed by the Competition Commission to investigate bank fees, also lamented the high charges.
But the banks branded the Capgemini survey "highly misleading".
Jali, who is now governance executive at Nedbank, said at the time that transactional and bank charges were higher than they would be at truly competitive levels, suggesting that market forces alone were unlikely to reduce them.
His panel made several recommendations, including that penalties charged on rejected debit orders be slashed to R5 from R110.
But little appears to have changed.
Consumers still pay as much as R138 for some unsuccessful debit orders, according to the most recent report by the Solidarity Research Institute.
The trade union's researchers said the argument that unsuccessful debit orders served as a "penalty" for the risk the bank faced due to clients' "breach of contract" did not hold water, because the contract was not between the bank and the account holder.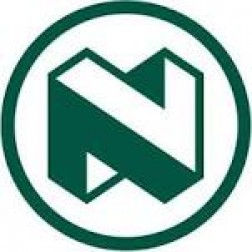 But Jean van Rooyen, head of pricing at Absa, said banks had made "very good" progress on implementing most of the Jali commission's recommendations. "We were the first bank to reduce penalty fees on our entry-level transactional products to R5 in 2008 and we have not increased this fee since," she said.
Graeme Körner, founder of fund manager Körner Perspective, said bank charges were lower than they had been a few years ago, but were still too high. Part of the problem was that South Africa had an expensive first-world banking system, but not the market to support it.
Kokkie Kooyman, head of global equities at Sanlam Investment Management, said he understood the politicians' concerns. South Africa's banking system was a strong oligopoly protected by the central bank. "But I don't think they are making obscene profits," he said.
Banks have also made numerous efforts to launch accounts with low or no fees, but these have largely floundered.
In 2006, they introduced the Mzansi account, a no-fee transactional banking account to customers with low incomes. Although the offer was praised by ANC politicians, customers regarded it as a product for the poor and stayed away.
Then, partially in response to the competition from new arrival Capitec, the big four offered their own, quite affordable, entry-level accounts.

Read more.