Eskom hit by R600m law suit over pensions and funeral cover
---
Troubled state power utility Eskom faces a more than R600m lawsuit, with two financial service companies claiming in court papers that the parastatal unlawfully terminated a contract for the provision of pension solutions and funeral cover to its employees, according to Business Day.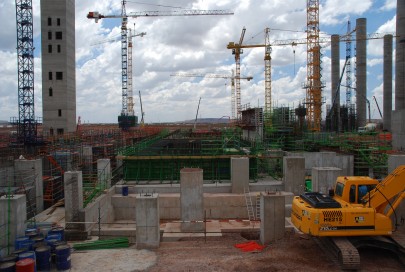 In court papers, which Business Day has seen, Salt Employee Benefits and African Unity Insurance accuse Eskom of interfering in their contractual rights and unlawfully replacing them with Sanlam Developing Markets. Eskom is being sued alongside Sanlam Development Markets and Salt's former CEO, Donovan Walker.
Eskom is already experiencing cash problems in covering operational costs while enduring severe pressure on its national grid, resulting in the return of load-shedding across SA.
Mr Walker served as CEO of Salt between January of 2011 and June of 2013, according to court papers. Mr Walker's statements to Eskom in May 2013 — claiming that Salt and African Unity formed an unlawful profit-sharing arrangement in respect of the scheme — constituted a breach of fiduciary duty, the papers read.
While Eskom's notice of termination of contract to Salt does not specifically point to any contractual violations on Salt's part — it invokes a clause in the contract which enables the scheme's termination, provided that notice is given to the scheme manager — Mr Walker's statements in court papers alleged that the scheme manager (Salt Employee Benefits) and African Unity made "excessive profits" from the scheme.
The combined summons was issued at the South Gauteng High Court in Johannesburg in November. Salt Employee Benefits established a voluntary family and funeral scheme for the parastatal's employees and eligible pensioners in 1994.
The summons says that in May 2013, Eskom had allegedly unlawfully given notice in writing to Salt of the scheme's termination and proceeded to provide Sanlam with the scheme's mandates data and premiums.
Eskom terminated the contract under a clause which enables the scheme's termination, provided that notice is given to the scheme manager and a written one month's notice is provided to the insurer by the scheme manager.

Continue reading.