Dewani not guilty of murder
---
Shrien Dewani was found not guiltyof murdering his wife Anni while on honeymoon in the Cape in 2010, according to SAPA. Judge Traverso found that the murder charge rested on the unreliable evidence of the taxi driver who supposedly organised the execution of Anni. A support group calling itself Justice4Anni called the verdict an insult to the people of SA.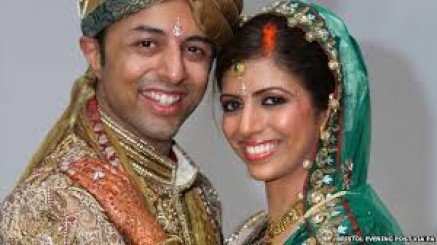 British businessman Shrien Dewani has been discharged on a count of murdering his wife Anni while on honeymoon in South Africa in 2010.
Deputy Judge President Jeanette Traverso granted an application for a discharge in the high court in the Western Cape on Monday.
"I make the following order ... the application is granted. The accused is found not guilty on this charge."
She said the only reason not to grant the application would be out of hope that the accused would implicate himself if he took the witness stand. To do so would be a "manifest misdirection", said Traverso.
Earlier, Traverso said the court cannot cherry-pick evidence, which implicates Dewani.

State's evidence criticised

Delivering judgment in the application to have him discharged of the count of killing his wife, Traverso criticised the evidence of the sole accomplice witness as being of a poor quality.
She said there were manifest, material contradictions and inconsistencies in shuttle taxi driver Zola Tongo's evidence and his version was highly improbable. It was not expected of an accomplice witness to be wholly truthful, reliable and consistent.
"The ultimate test is whether the court is satisfied beyond all reasonable doubt that the story he tells is true."
She said while there were aspects of his evidence that undoubtedly implicated the accused, one did not know where "the lies end and the truth begins".
"The court cannot cherry-pick parts of his evidence which seem consistent and reject others."
The picture became even "bleaker" for the state's case, when the evidence was compared with that given by others involved in the alleged conspiracy, she said.
Trial

Dewani went on trial in October for allegedly plotting with Tongo and others to kill his wife Anni while they were on honeymoon in Cape Town in November 2010.
He pleaded not guilty to charges including kidnapping, murder and defeating the ends of justice. He claimed the couple was hijacked while Tongo drove them through Gugulethu in his minibus on Saturday November 13 2010. He was released unharmed and Anni was driven away. She was found shot dead in the abandoned minibus in Khayelitsha the next morning.
The state alleged that he conspired with others to stage the hijacking, for which he paid R15 000. Dewani maintains Tongo helped him organise a surprise helicopter trip for Anni for R15 000. Tongo is serving an 18-year jail term and Qwabe a 25-year jail term. Xolile Mngeni was serving life in jail for firing the shot that killed Anni, but died in prison from a brain tumour on October 18.
Hotel receptionist Monde Mbolombo was granted immunity from prosecution on two charges during Mngeni's trial, but was warned he faced possible prosecution on various charges if he did not testify truthfully during Dewani's trial. – Sapa