The US dollar just got a Zimbabwe-style make-over
---
We found this just too good to pass up - a Zimbabwe-style make-over of the US dollar, in celebration of the US$3 trillion cash injection into the US economy since 2008, courtesy of the wise minds at the US Federal Reserve.
Given the recent tremors in world stocks markets, historians might record this little piece of fun as a remarkably prescient depiction of modern money. Source:
Zerohedge
.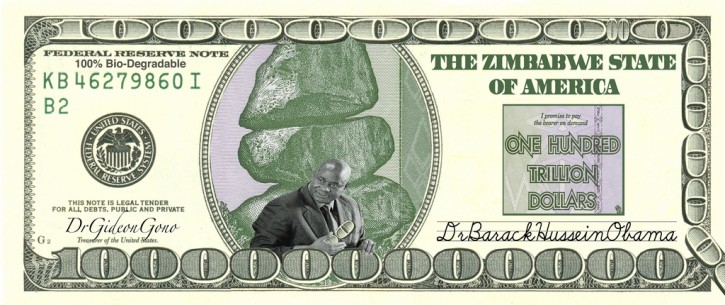 For a rather good explanation as to why this may not be that far-fetched, read our previous article:
To understand your future, study Zimbabwe.