Competition Commission to revisit property lease agreements
---
The Competition Commission is to decide whether property lease agreements that give anchor tenants exclusive rights to sell certain items in a shopping centre are anti-competitive. This is after the SA Property Owners Association lodged a complaint with the Commission, according to Business Day.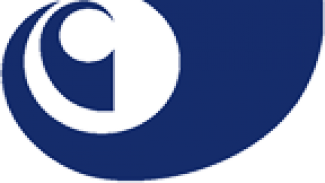 The Competition Commission is due to revisit the contentious issue of exclusivity in lease agreements between the owners of large shopping centres and anchor tenants after receiving a fresh complaint about the effect of such agreements on competition in the retail market.
This comes after a similar investigation by the commission in 2009 against the major supermarket chains and wholesale retailers. However, at the beginning of this year the commission announced that it did not find sufficient evidence to refer the matter to the Competition Tribunal for further prosecution.
Exclusive leases usually give supermarkets, which play the role of anchor tenants, the sole right to trade as food retailers in a shopping centre, and often also include restrictions on the type of non-supermarket tenants the landlord can allow in the centre, preventing competing bakeries, butcheries and other part-line stores from entering the centre.
The latest complaint came from the South African Property Owners Association (Sapoa), which alleged that the agreements gave rise to "considerable competition concerns". In a statement on Tuesday, the commission said it was screening the complaint to decide whether to launch a full-scale investigation.
The matter was also raised in August this year when Massmart indicated that it would lodge a complaint to the commission. It claimed its efforts to roll out its own fresh food business, Foodco, at most Game stores were being stymied by opposition from other grocery chains where exclusivity agreements had been signed.
Last October Shoprite was granted an interim interdict banning Game from selling certain food products at Hyprop Investments' CapeGate mall in Cape Town. Pick n Pay instituted similar legal action this year at CapeGate and at the Liberty Group's Midlands Mall in Pietermaritzburg.
The commission noted the legal action that resulted in the lease agreement being upheld between Pick n Pay stores and Hyprop in the Western Cape.
In the past, the tribunal has — when deciding on large mergers and acquisitions in the property market — requested that the owners of shopping centres remove the exclusivity clauses from their lease agreements as a condition for the approval of the transaction.
Despite that the Competition Commission was unable to conclusively demonstrate any anticompetitive conduct during its initial investigation, it said it remained concerned that exclusivity was usually a blanket requirement of the supermarket groups in all new developments.
Some of exclusive leases can last for up to 40 years, depending on the length of the lease agreement.

Read at source.