Car parts manufacturers under scrutiny by Competition Commission
---
The Competition authorities have trained their eyes on 82 car manufacturers who are accused of collusive tendering. This follows a similar investigation into removal companies, according to Business Day.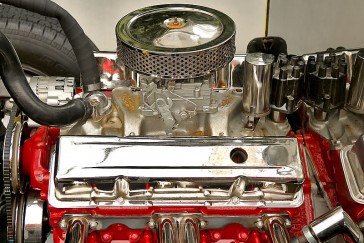 The conduct of 82 manufacturers of automotive components is at the centre of the latest investigation by South African competition authorities.
The Competition Commission received information that the manufacturers allegedly colluded by fixing prices, dividing the market for 120 components among themselves and tendering collusively.
The manufacturers supply all the leading original equipment manufacturers such as Toyota, Daihatsu, Nissan, Isuzu, Fuji Heavy Industries, Honda and General Motors. Some of the manufacturers involved in the investigation included Denso Corporation, Maruyasu Industrial Company, Hitachi, Mitsubishi Electric Corporation, Tokai Rika, NGK Spark Plug and Panasonic Corporation.
The commission said in a statement released earlier on Monday that the collusion began in 2000 and was still continuing. The components affected by the collusion included inverters, electric power steering, glow plugs and pressure regulators.
Commissioner Tembinkosi Bonakele said similar investigations were launched in international markets. The commission would focus its investigation on components used in vehicles assembled in and supplied to the South African market.
The commission last week announced that progress had been made in its investigation into the furniture removal market where almost 70 companies were involved in collusive tendering. Two smaller firms settled with the commission. Mr Bonakele said they were in discussions with several other companies and expected to reach more settlements by the end of October.
The companies, including well-known names such as JH Retief Transport, Stuttaford Van Lines and Elliott International, were involved in 3,500 collusive tenders. The conduct took place between 2007 and 2012.

View at source.