Oberholsters attacked again at their home
---
Deon Oberholster - whose wife is fighting her sequestration in the Constitutional Court - was attacked at his home on Wednesday evening by a thug who warned them against pursuing an interdict application to stop the liquidators from coming near their property.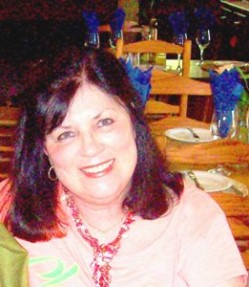 Deon Oberholster was assaulted with a blunt weapon at his house at 10:30pm on Wednesday when he answered the door, thinking it was one of his tenants.
He was confronted by a "thick-set man with a stubble face" who said he had a message for Deon's wife, Yvonne: "Tell her if she continues with the interdict, I will come back and break her legs."
The thug then swung what looked like a baton at Deon's head, and a scuffle ensued. Deon fell to the ground, injuring his hip and ankle. This alerted the family dogs, who chased the man down the drive. The Oberholsters called armed response and the police and opened a criminal case. The police have a good description of the man, who is now wanted for questioning.
This follows an invasion of her home in July by eight men, including the sheriff of Somerset West and several agents of KPMG Services. She was ill and in bed when the men burst into her room to take inventory of her assets, and search her cupboards and drawers.
Yvonne Oberholster believes the attack is related to her ongoing fight against her liquidation by Absa Bank and her sequestration at a time when she was under debt review. This is now illegal in terms of the revised National Credit Act, but was hitherto a grey area exploited by liquidators. Prior to the amendment to the NCA, anyone placing themselves under debt review was theoretically committing an act of insolvency by declaring that they could not pay their bills.
Last month she filed a case with the Constitutional Court in Johannesburg to have sequestration while under debt review declared unconstitutional. Acts Online first reported her story
here
.
She has also applied to the Cape High Court for an interdict to prevent the liquidator Jurgen Steenkamp of KPMG Services coming within 100 metres of her, and to prevent the Sheriff and an auctioneer from entering her property. This is also virgin territory for liquidators, since they are not accustomed to have interdicts issued against them when trying to attach the assets of those declared insolvent.
Her interdict application is being opposed by KPMG Services, whose counsel claimed in the Cape High Court on Thursday that their client had not been properly notified of the application. Yvonne then produced a notice with the KPMG stamp. "I think these guys they send to court to argue their case are clueless," she says. "I mean, the opposing counsel whisked past me in his black robe and gave me a filthy look. He tried to convince the judge that I was a deceitful, conniving woman who tried to sneak this interdict application past them, until I produced evidence to the contrary. The judge looked at my evidence and said 'Well, here is the KPMG stamp'."
The Cape High Court hearing coincided with the second creditors meeting relating to the liquidation of her company. She was subsequently told that there was a warrant of arrest out for her for her non-attendance at this meeting.
"These people seem to think I am hiding R1 million, which I am not. You should see my car, it is barely holding together."
Yvonne Oberholster has consistently maintained that she is neither commercially nor factually insolvent, and that her sequestration was unlawful. Meanwhile, the liquidators have been contacting her customers and trying to convince them not to deal with Yvonne Oberholster as her company is insolvent. This she says has damaged her business and her reputation.
Several legal counsel have attempted to dissuade her from pursuing both the interdict and the Constitutional Court case. "I am shocked at what I have found in the legal community. They are terrified of going up against the banks because this is the main source of revenue for insolvency lawyers."
"Nobody wants to challenge the Insolvency Act – so I had to do it myself."
Yvonne's application for an interdict to stop the liquidators, sheriff and auctioneer from coming near her, her property or her customers, is virgin territory for the South African legal system. Should she win this interdict, others in a similar position would be able to rely on this as a precedent.