Can Zuma survive the latest scandal?
---
Questions are now being asked as to whether President Jacob Zuma can survive the latest claims that he and the ANC received bribes from Frnech arms firm Thales in 2000, according to Business Day. There are rumblings within the ANC that his presidency is a danger to the party's electoral hopes in 2016.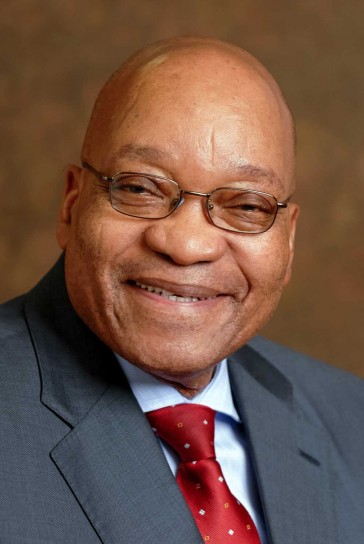 Pressure mounted on President Jacob Zuma on Sunday after details emerged of how he allegedly accepted a bribe from a "fixer" for French arms firm Thales in 2000.
Observers said on Sunday the latest allegations would make it even more difficult for the African National Congress (ANC) to continue to support Mr Zuma unconditionally.
Mr Zuma has suffered a series of setbacks in recent months, with speculation growing that he may be forced from office. The Nkandla issue still hovers over his head and the dropping of graft charges against him continues to be a thorn in his side. Last month, he lost a five-year court battle to keep secret the "spy tapes" that helped to get him off the hook on fraud and corruption charges in 2009, just before he became president.
On Sunday, the Sunday Times published a damning article with detailed allegations that, in 2000, Mr Zuma accepted a R500,000-a-year bribe from Ajay Sooklal, a "fixer" for Thales, by using the code words "Eiffel Tower". The allegations emerged from testimony in an arbitration hearing between Mr Sooklal and Thales over a fee dispute.
The South African subsidiary of Thales, Thint, is one of the companies linked to the arms deal being probed by the Seriti commission, which resumes next week.
The testimony also reveals that former ANC treasurer-general Mendi Msimang was given a cheque for €1m by Thales.
Mr Zuma set up commission in 2011 led by Judge Willie Seriti to investigate allegations of corruption in the arms deal. In 2009, the National Prosecuting Authority (NPA) controversially dropped charges of corruption against Mr Zuma relating to the arms deal, on the grounds that they were part of a political conspiracy.
Independent political analyst Daniel Silke said there was no question that Mr Zuma was under severe pressure. The allegations against him in the Sunday Times would make it even more difficult for the broader ANC to support him unconditionally.
"These allegations are a festering sore for the ANC. It's debilitating for the government and the ANC and, as we move towards the local government elections, the ANC might be looking at what damage all these issues will have on the electorate," Mr Silke said on Sunday.
If ANC researchers were to find that the party was in danger of losing a major metro because of the negative publicity it has been receiving, the party might ask Mr Zuma to step down.
Political analyst Steven Friedman said on Sunday if the allegations in the Sunday Times le d to legal action, Mr Zuma would come under more pressure. "He is being accused of a serious crime … but there will have to be a legal process and if there is enough evidence, then this could place severe pressure on him," Prof Friedman said.
Democratic Alliance defence spokesman David Maynier said on Sunday he would ask the Seriti commission to subpoena Mr Sooklal to give evidence. ANC spokesman Zizi Kodwa said on Sunday there was "nothing new" in the Sunday Times report and it was meant to discredit the ANC's moral leadership.
In a statement, the Presidency said there was "nothing new in the allegations" and advised "all those possessing any information that they believe can assist the Seriti commission into allegations of fraud, corruption, impropriety or irregularity in the (arms deal) to forward that information to the commission so that it can be interrogated".

View at source.