Pretoria man goes from millionaire to sleeping in his car in 3 easy steps
---
Pretoria businessman Jonn Basson is a few days away from being tossed out of his small farm outside Pretoria. He will then likely end up sleeping in his car. It all started with a messy divorce and a claim from his ex-wife Louise for R800,000 against their jointly-owned business. The business had net assets of close to R30 million, so how did he end up losing the lot over a claim for just R800,000? That you should even ask this question means you have been living on a different planet. This is Insolvency 101 South Africa, where anything is possible....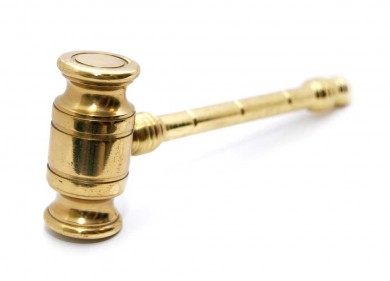 Jonn Basson of Pretoria is preparing to spend the next few nights sleeping in his car. That's a pretty steep drop for a man who just two years ago had a property portfolio valued at about R30 million and a successful training and consulting business. Acts Online sat in the North Gauteng High Court just over a month ago as the judge granted an eviction order against Jonn Basson. We went along to see if there was any truth in Jonn's claim that lawyer syndicates are targeting viable, asset-rich companies for liquidation. "They are not interested in bankrupt companies," he says. "They want viable companies with plenty of assets and few liabilities. That's why I got taken out."
In fact, he says he got "taken out" in three, easy steps. This is how it happens:
send a letter of demand (which Jonn says in his case was a bogus claim) to an address where you will not receive it;
when 21 days have passed and no reply has been received, claim the recipient has committed an act of insolvency and then bring an application for your provisional liquidation;
then, finally, cut you off at the knees by inventing legal suits against you to drain whatever cash resources you have and keep you fighting in court.
If Edward Nathan Sonnenberg (ENS) is the go-to firm for your countrywide liquidation needs, in Pretoria you go to Tintingers (or Stinkfingers as they are known to some). Louise didn't muck about with a second rate firm. She went for the best, and Tintingers knew exactly how to pull it off.
Astonishingly, Jonn Basson's company was liquidated under Section 68(c) of the
Close Corporations Act
, which has since been superceded by the revised
Companies Act
. By the time the liquidation order was granted, this section of the CC Act had been repealed. That doesn't appear to have slowed the courts one iota. The new Companies Act introduces the concept of business rescue in preference to liquidation, but we don't hear of too many business rescue cases succeeding. Perhaps there just isn't enough money in it for liquidators.
Jonn has by now become quite accustomed to arguing his case alone in court. He has been here four or five times already, fighting to keep his life intact. He has been through nine sets of attorneys. Nine. All of them abandoned him or were fired when he sensed either collusion or malpractice on their part. These days Jonn fights his cases alone. This time, he was fighting an eviction order being brought to remove him from his cherished farm, home to a few species of game that he has come to love. He is also an accomplished musician, and would rather spend his days firing up the Peavey amp and blasting out a tasty rendition of
Parisienne Walkways
by Gary Moore, or a few Dire Straits licks. But there is no time for that. His days are spent wading through acts and case law, and trying to understand what has happened to him.
Messy divorce
It all started with a messy and bitter divorce from his ex-wife Louise, a 10% shareholder in his training company SME Business Development Corporation. Jonn owns the other 90%. Divorces are never pleasant, but this one seemed particularly cranky.
In June, Jonn stood alone in the court and defended the application for eviction for the best part of an hour, detailing a dozen or more irregularities in the case, starting with what he said was a bogus demand for R800,000 from his ex-wife Louise sent to a derelict building more than 1,000 kilometres from where he lived; the fact that he was unable to mount a defence because his attorney Mathys Krog deserted him at the court steps; the apparently irregular manner in which the liquidators were appointed; the lack of a
bone fide
claim; the over-payment of Standard Bank by R 3,5 million….
All to no avail. When Jonn rested his case, the opposing counsel Adv Schoeman stood up, rattled off a few points of law for five minutes and then sat down. The next day the judge awarded the eviction order against Basson. Courts can be heartless, cruel places where dreams are smashed and destinies railroaded in other directions.
There are aspects of Jonn's story that are truly shocking and warrant the intervention of the Constitutional Court and the Ministry of Justice – which is precisely the route of appeal he is now taking.
Jonn has spent the last three years of his life fighting Tintingers Incorporated and their attempts to grab whatever he owns. Tintingers secured a provisional liquidation order against Basson's company which had assets of roughly R30 million and liabilities of about R500,000.
Hang on, you say, how can a company with net assets of R29,5 million be liquidated for a claim of R800,000? That you should even ask this question means you have been living on a different planet. This after all is Insolvency 101 South Africa, where anything is possible.
Unlike other divorcees, Louise didn't go the normal route of seeking a divorce attorney and grab half his assets, she clearly wanted to stomp on his face too, according to Basson. She wanted it all, and Tintingers had a plan to do just that.
Here's how it went down. In 2011 Tintingers, acting on behalf of Louise, sent a letter of demand for R800,000 to a derelict building in the Cape occupied by squatters, knowing that Jonn lived outside Pretoria. Jonn had 21 days to reply to the letter of demand which, of course, he knew nothing about. When the requisite 21 days came and went, Tintingers applied for Jonn's provisional liquidation, and this time a summons was duly despatched to his Pretoria address, which this time the attorneys managed to get right. Realising that he was about to be out-gunned by the Pretoria sleuths, he took on an attorney of his own, Mathys Krog, who in turn briefed an advocate. Papers were duly prepared but, as Jonn learned afterwards, they were never put in front of the judge.
Then the unthinkable happened. One day before the provisional liquidation hearing, Krog mysteriously abandoned his client, citing a "breach of trust." That left Basson standing before Justice Ledwaba without papers or legal representation, while Tintingers had a senior counsel and four assistants. Game, set and match. Ledwaba granted the provisional liquidation, and the final liquidation went through as a matter of formality.
Deon Botha and Deidre Basson of Corporate Liquidators were appointed as the liquidators.
Cutting him off at the knees
It got worse. Jonn says that in order to "cut him off at the knees" Tintingers brought seven High Court actions over a period of five years, resulting in legal costs of more than R2 million. Eventually, you just run out of money. Then you lose. As the
Ian Brakspear case
shows, that is a tried and tested technique among liquidators in South Africa that has been successfully applied to countless South Africans over the decades.
Jonn further alleges in his court papers that the liquidators:
Awarded R4 million to Standard Bank in settlement of a bond of just R550,000;
Sent a party of armed thugs who – without a valid eviction order – attempted to remove him from the property and told him they will be back to kill him should he not vacate the property. Jonn has since pressed criminal charges for assault. Apart from the assault, it is a criminal act under the Prevention of Illegal Evictions Act to attempt to evict someone without a valid eviction order;
Are planning to evict him next week despite his lodging an appeal under Rule 49 of the court rules, which in theory freezes any legal action until the matter can be heard in open court. Liquidators tend to ignore this inconvenient rule. They prefer to toss people out of their homes, grab what they can and then let the victims fight for justice from their new homes – in Jonn's case, his car.
"The above actions meet the legal definition of organised crime and I'm now in the process of laying criminal charges against the liquidators and the attorneys involved," says Basson. "There is no doubt that liquidations as they are ruled on (by the courts) and acted on are in violation of and in conflict with the Constitution.
"The State took from me and gave to these lawyers and liquidators my R30 million representing lifelong earnings and sacrifice on the basis of allegations of a non-existent and fraudulent loan of R800,000 in violation of my Constitutional Rights, specifically Sections 25 and 26 of the
Bill of Rights
.
"This has been done to thousands of other people.
"I now intend to apply to the Constitutional Court for a Declaratory Order that the liquidation of a solvent business is unconstitutional."
Perhaps it's time for the government to step in and overhaul this soggy, crime-ridden piece of legislation called the
Insolvency Act
.
Jonn Basson is now bringing an urgent interdict application before the North Gauteng High Court to stop the eviction happening next week.
You can reach him
here
.
Also from Acts Online: