Disgraced politicians on ANC election list
---
At least five senior ANC members who have either left office under a cloud, face criminal investigations or have been found responsible for maladministration by the public protector will represent the party in Parliament after the elections, according to Independent Online.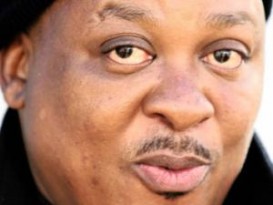 Disgraced former communications minister Dina Pule, shamed former Gauteng local government and housing MEC Humphrey Mmemezi, Northern Cape ANC chairman John Block (pictured left), ANC national executive committee (NEC) member Pule Mabe and ousted Limpopo premier Cassel Mathale are among the 200 politicians who made the ANC's list.
It is topped by President Jacob Zuma and his party deputy, Cyril Ramaphosa, with Zuma's trusted loyalists and allies in the top 30.
It has also seen young people scoring big and a few former Thabo Mbeki allies making a return to the centre of ANC politics.
As reported by the Cape Times last month, the ANC list handed over to the Independent Electoral Commission on Tuesday confirmed that two former ANC Youth League presidents – Sports Minister Fikile Mbalula and Public Enterprises Minister Malusi Gigaba – are in the top 10.
Former ANCYL spokesman Zizi Kodwa and Young Communist League national secretary Buti Manamela have also made the cut.
Former public works minister Thoko Didiza, who was removed from the ANC national executive committee for supporting Mbeki at the 2007 Polokwane conference and subsequently pushed into the political wilderness, occupies the 15th spot.Mbalula fell out of favour with ANC top brass after opposing Zuma's bid for a second term as ANC president in Mangaung in December 2012.
Notable omissions include Arts and Culture Minister Paul Mashatile and Gauteng Premier Nomvula Mokonyane. Deputy President Kgalema Motlanthe and Planning Minister Trevor Manuel have opted to leave Parliament.
Pule made the list along with Block, who is facing multimillion-rand fraud charges.
Pule was sacked by Zuma after being implicated in nepotism and corruption related to the awarding of a contract to a company linked to her businessman boyfriend, Phosane Mngqibisa.
Block, who tops the Northern Cape list, is on trial for fraud and corruption with his allies Alvin Botes, Yolanda Botha and businessman Christo Scholtz.
The National Prosecuting Authority has alleged that they benefited from a contract that was improperly awarded to Scholtz's company.
The ANC forced Mathale to resign his position last year after his administration was hit by a R2.2 billion cash flow crisis that has been blamed on tender fraud, corruption and nepotism.
ANC secretary-general Gwede Mantashe defended Block and Pule's affirmation by ANC branches.
"John Block has not been convicted. He has moved from court to court since 2003. He has no criminal record.
"We checked the list thoroughly and there are no people with convictions after 1994," Mantashe said.
Block is not the only candidate that made it to the list despite facing criminal charges in court.
Mabe, who is number 53 on the 200-person national list, is out on R10 000 bail and faces theft, fraud, and money laundering charges.
On Pule, who was found to have lied by Public Protector Thuli Madonsela, Mantashe insisted: "We respect the public protector but she is not a court of law.
"There is no rule that if the public protector gets adverse findings against you, you cannot go to Parliament."

Continues at source.