Police hand fraud complaint against FNB to National Prosecuting Authority
---
A fraud complaint by a Cape Town couple against FNB has been handed over to the National Prosecution Authority, after the bank attempted to repossess their home in 2008. Could this result in SA's first fraud trial against a bank and its executives over the shadowy practice of securitisation?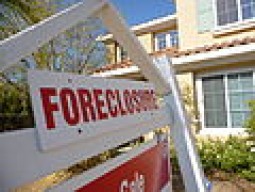 The Commercial Fraud Unit in Cape Town has handed its preliminary findings in a fraud investigation initiated by a Cape Town couple against FNB and two of its group companies to the National Prosecuting Authority (NPA).
This could see the country's first fraud trial against a bank and its executives over the shadowy practice of securitisation – where banks package loans together and on-sell them to investors for profit.
The fraud complaint was made in October last year against FNB, its parent company FirstRand, and its securitisation vehicle, Ikhaya, by Cape Town couple Ahdill Abrahams and his wife Zulfa Samsodien. Acts Online first reported the story
here
.
FNB's securitisation vehicle Ikhaya attempted to repossess the couple's home when it was not a registered credit provider, and then FNB ceded the loan to Ikhaya without the couple's consent.
The couple's attorney, Robyn Zimmerman, says the bank misled the court in claiming it was a registered credit provider at the time of the attempted home repossession, when it was not.
The couple successfully defended their home against repossession in 2008. In a ground-breaking
decision
for home owners, Judge Moosa in the Cape High Court in 2008 refused Ikhaya RMBs 2's application for summary judgment against the Cape Town-based home owner, Zulfa Samsodien, on the basis that the bank could not show it had any legal standing in the matter.
"We took out our loan with FNB. Then a company we had never heard of, Ikhaya, attempted to repossess our home. FNB had ceded our loan without our permission, and Ikhaya was not a registered credit provider at the time," says Mr Abrahams. He adds that the Hawks – the SA Police Services' elite investigation unit – has been investigating the allegations of fraud against the bank and its executives and has now handed the matter over to the NPA.
"What we want to see is that the bank and its executives are either jailed or fined, or both," says Mr Abrahams. "When fraud is committed, people go to jail. Why should the banks be above the law?
"We decided to lay fraud charges with the Commercial Fraud Unit of the Police because we felt it was time to put a stop to the ongoing fraud that banks are committing against their customers. Our rights were violated over and over again. Enough is enough," says Mr Abrahams.
South African courts have been consistently bank-friendly, seldom questioning the legal standing of banks where loan securitisation is involved. They also take the banks at their word when their senior executives depose to being fully informed about matters contained in their affidavits, but street-smart attorneys are now calling them up on this bluff. Several cases investigated by Acts Online show the banks escalating fees and finance charges in their court papers, and using this as a basis for claiming the customer is in arrears.
If South African courts have been slow to tackle securitisation fraud, they cannot claim ignorance of international trends. In October last year JP Morgan was smacked with a $13 billion fine for a variety of offences, including the on-selling of toxic mortgage debt. This followed a $25 billion fine against five US banks in 2012. Home owners around the world have started to challenge banks foreclosing on their properties because they no longer have legal title to the loans. Worldwide, hundreds of thousands of people have been bundled out of their homes in foreclosure cases which were later found to be fraudulent.
In early 2012, 49 US state Attorneys General joined the federal Attorney General in a suit against five major banks – which included Bank of America, Citigroup, JP Morgan Chase, Wells Fargo and GMAC, renamed Ally Financial – resulting in $25 billion worth of compensation to distressed home owners foreclosed upon, as well as to state and federal governments.
What was the basis of the charge? "The agreement settles state and federal investigations finding that the country's five largest mortgage servicers routinely signed foreclosure related documents outside the presence of a notary public and without really knowing whether the facts they contained were correct,"
explains
the National Mortgage Settlement's webpage. "Both of these practices violate the law."
After Judge Moosa threw out Ikhaya's attempted repossession of Mrs Samsodien's home in 2008, the couple were granted a court order to go under debt review. In 2012, Zulfa Samsodien was served with a notice for Sequestration, even though the couple were in full compliance with the debt review order. Mrs Samsodien was sequestrated in January 2013 and immediately made application for an appeal, which is due to be heard later this month.
This is just one of several cases that will further rupture the already frayed reputations of South African mortgage lenders. Cape Town attorney Robyn Zimmerman is preparing a class action suit against certain banks, while another class action suit is due to be presented to the Constitutional Court, challenging alleged constitutional infringements by the banks.
Mr Abrahams says it is time for other South Africans to start hitting back at what he calls "financial terrorism" and, where fraud is found to have occurred, to lay charges with the police. "Too many people just roll over when the banks come after them. If you don't learn how to fight back, they can take everything away from you based on legal trickery and lies. South Africans are far too complacent when it comes to matters of this nature because they never dare to question the financial system's integrity or lack thereof and take it for granted that the banks are always in the right."
He adds that default is not a crime, nor should it be a matter of shame given the fraught economic times, where roughly half of the credit-worthy population is in arrears on one or more payments to creditors. Consumer advocates argue that the staggering proportion of South Africans in arrears with their payments cannot be entirely the fault of borrowers. Rather, it suggests reckless lending by the banks. "What is shameful and criminal is the ruthless way in which the banks conduct their business by victimising the people who are the bane of their existence," says Mr Abrahams.
Stay tuned to Acts Online for updates on this and other upcoming cases involving the banks.