Zuma's sinking ship of corruption exposed
---
A series of reports from Public Protector Thuli Madonsela paints a damning picture of corruption within President Zuma's administration. Opposition parties and ANC alliance partners have started feasting on the allegations contained in these reports, according to Timeslive.co.za.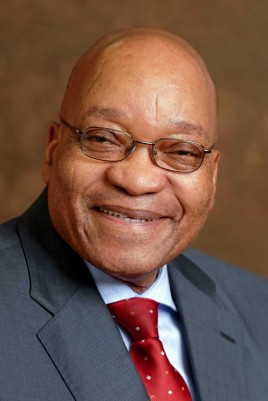 The provisional reports paint a picture of a patronage system out of control.
The three reports - into President Jacob Zuma's Nkandla home, Minister of Agriculture, Forestry and Fisheries Tina Joemat-Pettersson and former communications minister Dina Pule - show cabinet ministers leaning on their officials to ensure their cronies land lucrative state-funded deals, often at inflated prices, and obtaining improper personal benefits, including luxury upgrades to personal residences or free overseas holidays with their lovers - all at taxpayers' expense.
The preliminary report about Nkandla, details of which were published in this week's Mail & Guardian, exposes Zuma as potentially having lied when he said he and his family had paid for all structures that were not security related at his rural home.
The report further says:
Zuma should be sanctioned for failing to protect state resources;
The state paid for an amphitheatre, swimming pool, visitors' centre, cattle kraal and a chicken coop at Nkandla;
The state built rondavels for Zuma's relatives; and
Zuma should repay the state for the millions used on upgrades unrelated to security at his home.
The Sunday Times can also exclusively reveal that Madonsela found that Joemat-Pettersson - in the second ruling against her - wasted taxpayers' money, behaved unethically and tried to interfere in an investigation into alleged misconduct by her and her department.
The preliminary report, titled "My Way or No Sea Patrols", investigated the "irregular" awarding of an R800-million tender two years ago to Sekunjalo Marine Services Consortium, led by businessman Iqbal Survé.
The report, which will be made public on Thursday, says:
The awarding of the contract - to manage the department's fleet of research and patrol ships - to Sekunjalo Marine Services Consortium was improper and constituted maladministration;
The tender award process showed evidence of collusive tendering and/or bid rigging by the Sekunjalo consortium; and
The department awarded the contract, in November 2011, without dealing with concerns raised by its own senior legal counsel and independent auditors.
The report urges Zuma to consider disciplinary action against Joemat-Pettersson and says the department should investigate the "suspicious" conduct of a senior official and member of the bid adjudication committee.
The Pule report reveals that:
Pule laundered a R6-million gift of taxpayers' money to her boyfriend, Phosane Mngqibisa, by providing an unasked-for R10-million departmental sponsorship for the ICT Indaba in Cape Town last year;
Pule admitted to Madonsela that Mngqibisa was her lover while lying publicly about it; and
Pule got her department to pick up Mngqibisa's tab for lavish overseas trips, knowing he was not entitled to such perks.
Madonsela's preliminary Nkandla report has unleashed a storm of criticism.
Zuma's spokesman, Mac Maharaj, said the public protector had not made the report available to the president.
"Our understanding is that the provisional report is still in preparatory stages and would be made available to the president and all the affected parties as a confidential report so that they can respond to it. These are the facts based on the principles of justice and the rule of law.
"There have been instances where the final report has been different from the provisional report. Only the public protector can pronounce on the status of what is in the media. As far as the presidency is concerned, there is no report. She has not said to us 'this is my report'."
Madonsela held an urgent meeting with security cluster ministers at her offices in Pretoria on Friday, at their request.
Although deploring the leaking of a version of her provisional report, Madonsela yesterday put the blame on the government's delaying tactics.
She also said she found it "curious" that the government and the ANC did not object to a leak in the Sunday Independent some weeks ago, which suggested that her provisional report had cleared Zuma of wrongdoing.
Former Anglican archbishop Njongonkulu Ndungane was among a number of prominent South Africans who entered the fray yesterday, calling for tough action to be taken against anyone found to have violated the law or abused their position.
"If at all it's true, those who have done wrong must be held to account. We have to fight corruption in this country, otherwise we are going nowhere as a nation," said Ndungane.
He also questioned the morality behind the Nkandla spending, estimated at R230-million in Madonsela's report. "In the light of the extent of inequality and poverty, government has got to be circumspect in terms of spending our money, which is taxpayers' money."
United Democratic Movement leader Bantu Holomisa called on Zuma "to start packing his bags", saying it was becoming increasingly clear that the president misled parliament on Nkandla: "He said money for his improvements was paid for by his family. But we [as taxpayers] paid for his swimming pool, we paid for his kraals, and so on. So the onus is on him to prove that Madonsela is a manipulative liar in her interim findings."
The executive director of Corruption Watch, David Lewis, said the Nkandla revelations would erode public confidence in the office of the president and the government's fight against corruption - and "in respect of a large number of cabinet ministers who up until now have sought to suppress the report".
Irvin Jim, general secretary of metalworkers union Numsa, which is at loggerheads with the ANC leadership, said it would demand strong action against anyone found guilty of any wrongdoing at Nkandla, including Zuma: "This report is frightening. It leaves one cold. If it were to be true, it would mean that political office is being abused and those who are in political power can actually use that political office to further their aim and not the aims of the public.
"My view is that the president would have to account ... and we would have to discuss that and take very firm views that must maintain what we expect from public office."
The Democratic Alliance has called for a section 89 impeachment of Zuma if the report is accurate.
The findings "are so damning that, if accurate, they would warrant the most severe sanction of President Jacob Zuma's conduct", said DA parliamentary leader Lindiwe Mazibuko.
Section 89 of the Constitution allows for the removal of the president by the National Assembly, with the support of a two-thirds majority, on the grounds of:
Serious violation of the constitution or the law;
Serious misconduct; or
Inability to perform the functions of office.