Report ready on botched state prosecutions
---
The State prosecution's preparation of cases leaves much to be desired. The case against Shrien Dewani, the UK businessman charged and then acquitted of murdering his wife Anni (pictured below) on honeymoon in the Cape, fell apart in record time. And despite a game effort by State prosecutor Gerrie Nel, Oscar Pistorius received a mere five year sentence for culpable homicide for shooting his girlfriend, Reeva Steenkamp. This was well short of the extended sentence Nel was seeking for what he argued was a premeditated murder. The Justice and Correctional Services ministry has now prepared a report into botched prosecutions by the State. A question many people are now asking is whether the State prosecutors created a presumption of guilt in both cases through strategic press leaks, before evidence was led at trial. Dewani and Pistorius might argue this not only prejudiced their trials, it also unleashed a fearsome climate of hate.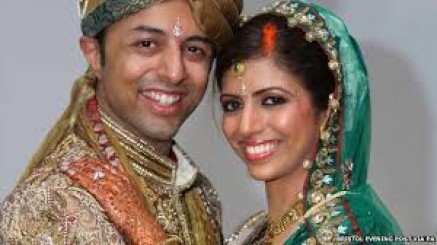 A report examining flaws in the investigation and prosecution of several high profile cases was ready for submission, South Africa's Justice and Correctional Services Minister Michael Masutha said on Monday, according to Africa News Service.
In a written reply to a parliamentary question published on Monday, Masutha said remedial action was being taken following the state's handling of several cases, including the trials of British businessman Shrien Dewan, and the investigation into the brutal 2013 murder of Bredasdrop teenager Anene Booysen.
"South Africa has seen a number of cases withdrawn and accused acquitted due to either lack of evidence or poor investigations which were exposed during trial especially in so called 'high-profile' cases," Masutha said.
"I have therefore requested officials to compile a report on a number of cases including these two high profile cases with a view to engage the NPA [National Prosecuting Authority] and SAPS [SA Police Service] to investigate how the State dealt with such matters so that any possible challenges can be addressed in order that the system can function optimally."
Masutha said officials have completed their report and would hand it to him shortly.
Last year, Dewani was found not guilty of plotting to murder his wife, Anni, during their honeymoon in Cape Town November 2010.
The state's case fell apart when the presiding judge poked holes in the state's case, saying its evidence "fell far below the threshold".
In 2013, the state was forced to withdraw charges against one of the suspects arrested for the rape and murder of Booysen due to a lack of evidence.
Only one man was convicted of the crime, despite Booysen having told police five or six men were involved in the attack shortly before she died in hospital.