The A-Z of putting a BEE deal together
---
Jako Liebenberg (pictured below) walks us through the steps of putting together a Black Economic Empowerment deal. Requirements in terms of BEE legislation have changed, and anyone planning a business deal going forward had better know the ABCs of BEE.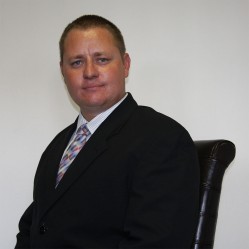 There is more to B-BBEE (Broad-Based Black Economic Empowerment) than transformation in ownership. The toughest part of our work is to explain to a black business owner that his business has to do groundwork to obtain a level 1 (being the best possible level) certificate.
Part of the misconception arises from the pressure in the mining industry to achieve "black ownership". We have had requests to do verifications where the verification certificate must indicate 26% black ownership. Yet on the B-BBEE scorecard the entity is a non-complaint contributor. The reason for this is the requirements of the
Mineral and Petroleum Resources Development Act, No. 28 of 2002
(MPRDA). In terms of this act and its regulations an entity may be fined if found non-compliant from 2014. The goal of the legislation is clear, but companies operating in the mining sector should not lose focus of the goals of B-BBEE which promote seven pillars of which ownership is only one. The new codes which will become effective in October 2014 reduce these pillars to five.
That aside, what are the practical steps in putting a B-BBEE transaction together? You have to find an experienced transaction adviser. The advisor will guide you through the process which should include the following steps:
Step 1:
Decide what percentage of your ownership you which to sell. If the target is 26% it will be senseless to sell a smaller percentage.
Step 2:
Draw up a strategic plan which aligns your business plans with the goals of B-BBEE. As I indicated above there is more to B-BBEE than ownership. You have to plan well in advance to ensure your entity obtains a rating of level 3 or better.
Step 3:
Ensure your company is structured right and that your administrative requirement in terms of the CIPC (Companies and Intellectual Property Commission) have been met. Change your companies Memorandum of Incorporation to allow for a B-BBEE transaction.
Step 4:
Identify potential shareholders. This is very important. You have to find the right "partner" to ensure that you unlock all the potential of a B-BBEE transaction for your business. It's senseless to divide the existing "pie" into smaller pieces if you can enlarge the pie…
Step 5:
Identify the method in which the shares will be transferred. Will it be through outright sale, an option or by issuing new shares? The key determination is normally the method of finance, but the tax effect should also be taken into account. There are not many institutions out there willing to finance B-BBEE transactions. Most transactions for smaller companies are financed internally.
Step 6:
Prepare sale of share and shareholder agreements. It is better to communicate up front what the roles and responsibilities assigned to each party are.
Step 7:
Communicate within your organisation and with your clients. Communication is essential to avoid rumours starting to spread…Also bear in mind that people are adverse to change. Change management is required…
Step 8: Organise a workshop to induct new directors. Ensure everybody understands their roles and responsibilities.
Every business is unique and there is no "one size fits all" solution…B-BBEE is essential to transform and grow the South African economy. Traditional business models will have to change to adapt to the South African context. The way you manage B-BBEE and the pillars require a fresh approach. You have to plan, strategise and action! If you get it right your business will prosper…
Jako Liebenberg a Director and Business Development Consultant with LDSW Incorporated Chartered Accountants and Auditors and is registered as a Public Auditor who may conduct B-BBEE verifications. Jako is involved in the structuring of B-BBEE transactions, B-BBEE verifications and advises clients on B-BBEE policies and structures. Jako can be contacted at e-mail: jako@ldsw.co.za